Nature calling
Nature meets fashion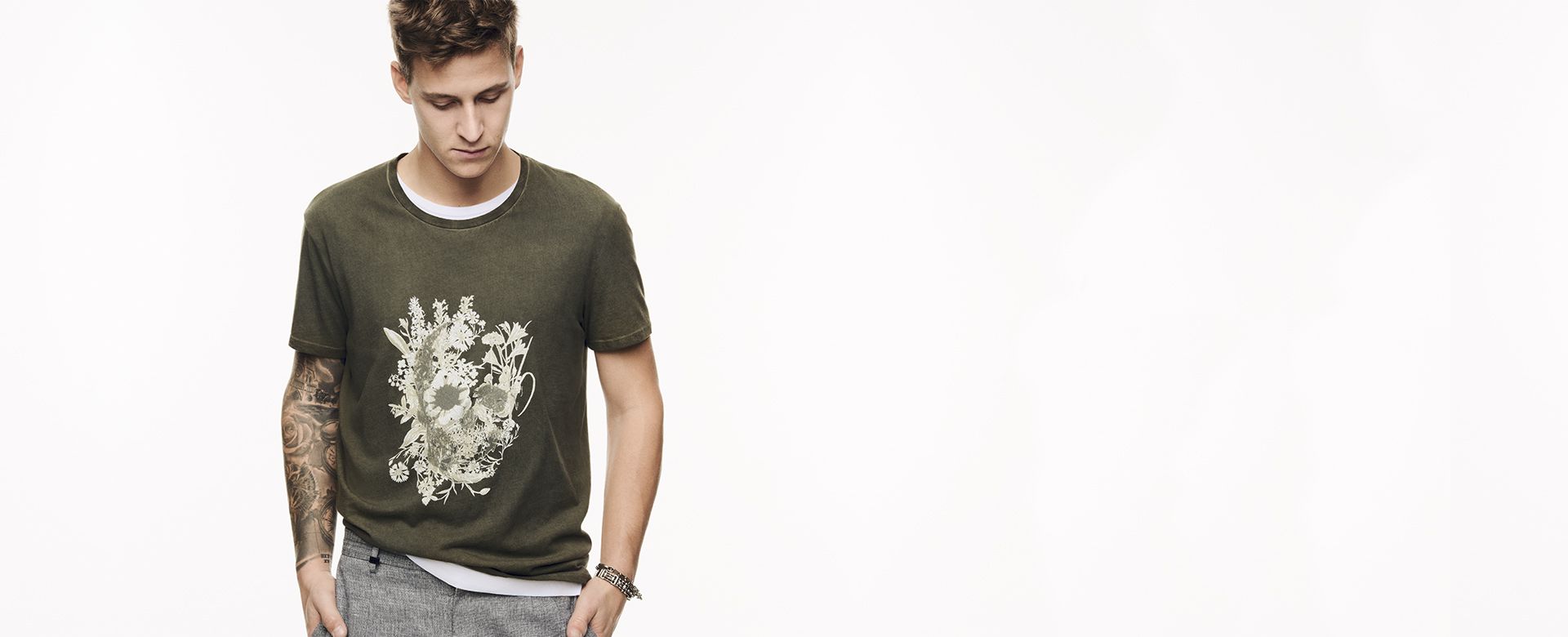 Nature calling
Nature meets fashion
The IKKS Men Spring/Summer 2022 collection is an ode to nature. Our Free Spirits are looking for a better, greener world, and show their commitment to more sustainable fashion. Check out the Free Spirits' stylish green wardrobe. It's army-inspired and has eco-friendly fabrics in a palette of greens. Nature calling!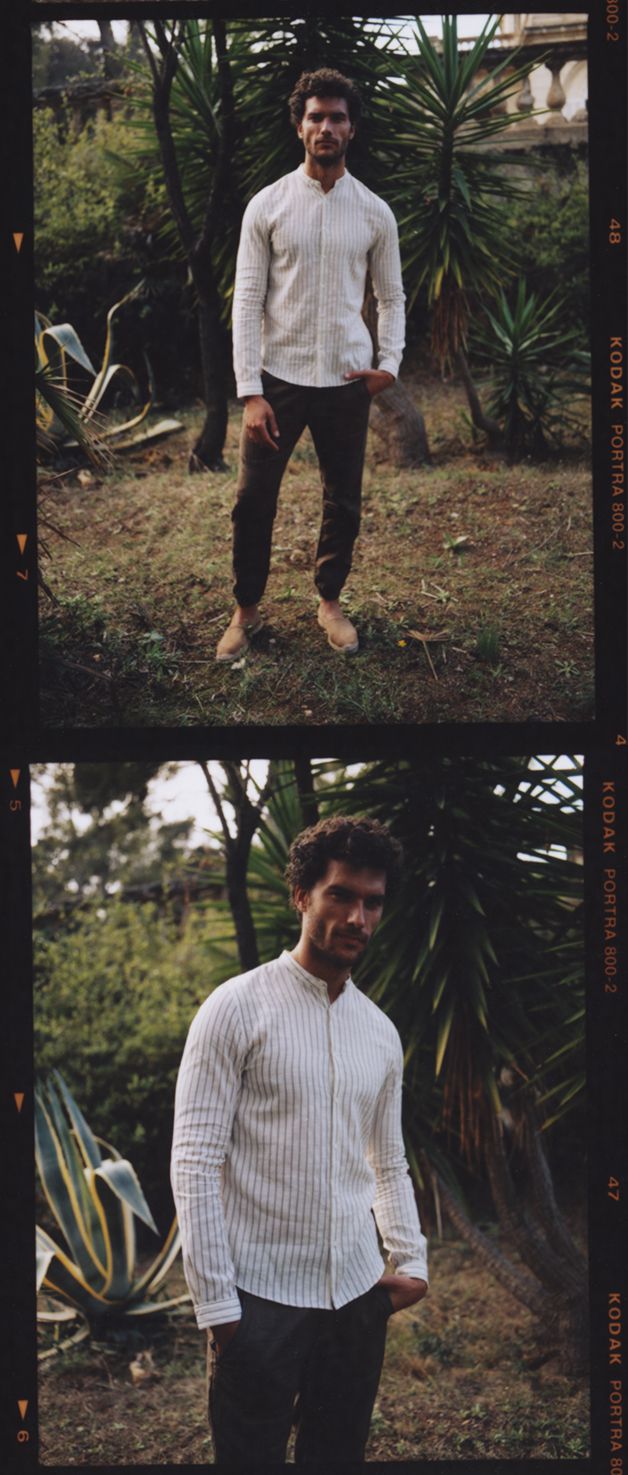 Our Free Spirit chooses a chalk linen shirt with green thin stripes and a Mandarin collar to immerse themselves in nature.
The IKKS Man takes on the smart adventure hunter look with beige cotton and French-certified linen combat trousers, a plant-print shirt and suede boots.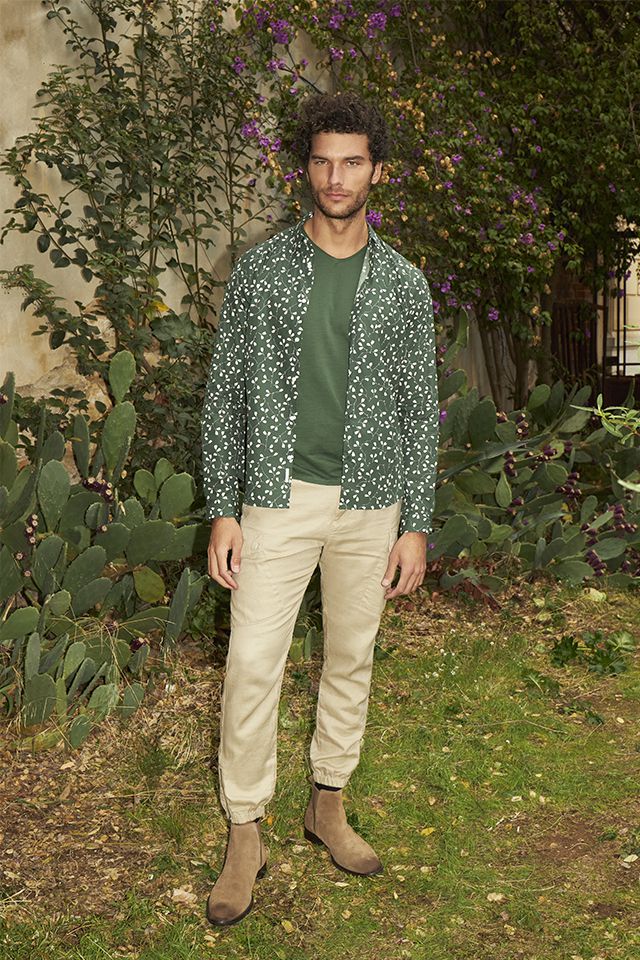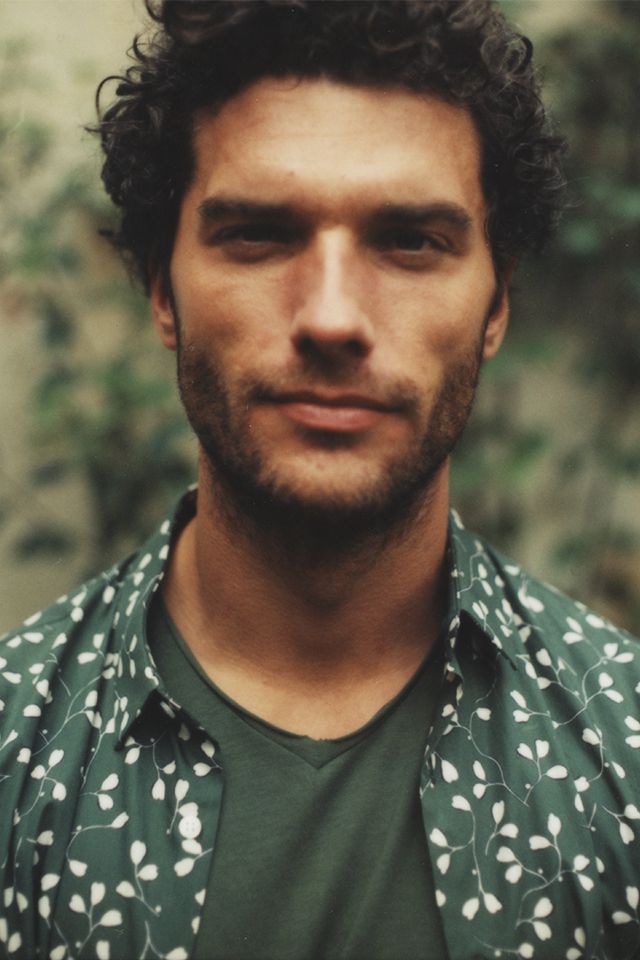 To play the explorer card, he puts on shorts, on-trend espadrilles and a khaki T-shirt with a skull of plants.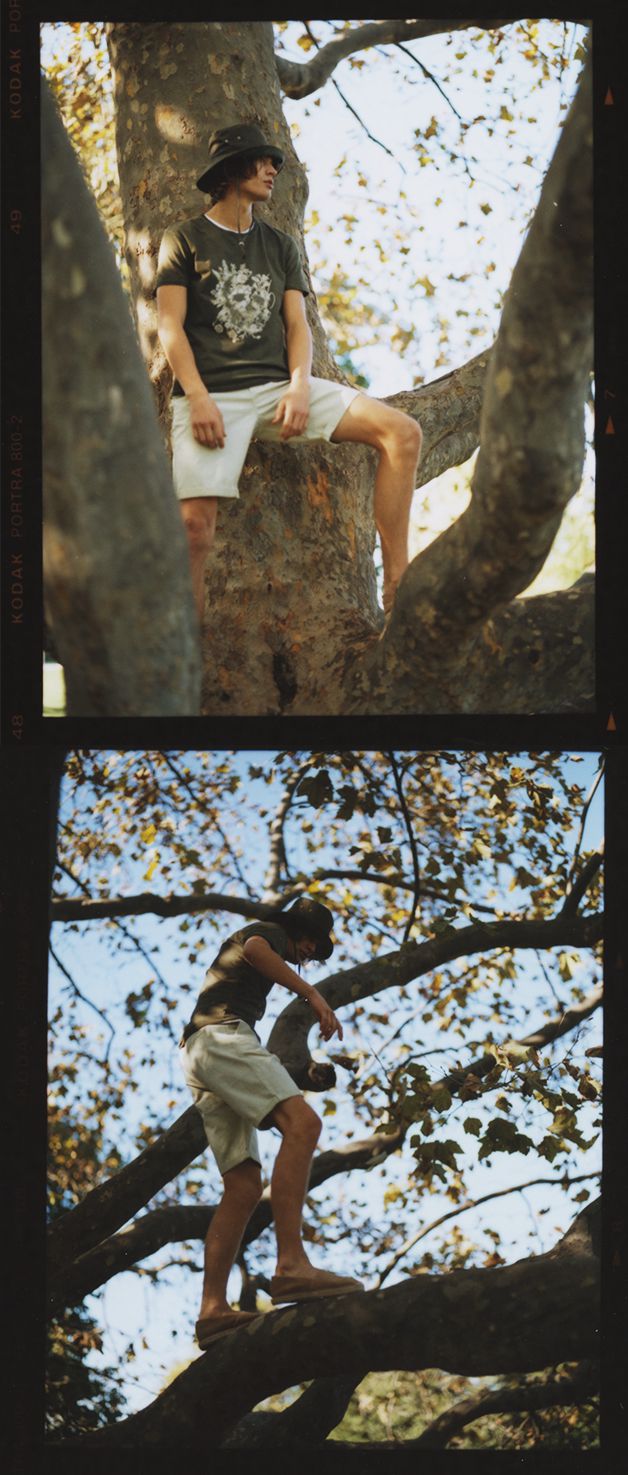 IKKS MEN COLLECTION
SRING/SUMMER 2022